Endorsements:
Dai Sup Han, Founder/National Facilitator, Prayer Surge NOW!, Serving with Youth With A Mission
"Transformation" and "revival" have become a part of everyday conversation for those who consider themselves as followers of Jesus.  However, very few of us are proactively growing in the kind of lifestyle that reflects the image of our Lord. Chris Vennetti provides a clear road map to anyone desiring authentic personal revival that will lead to family, community and national transformation.  I highly recommend Journey into the Spirit Empowered Life for such a time as this and to such a person as YOU!

Dr. Dick Eastman, International President, Every Home for Christ International
As president of Every Home for Christ International, a global mission's ministry with over 4,000 staff worldwide, I have the privilege of knowing and serving some incredible men and women of God. These men and women have one thing in common: they are totally surrendered to Christ, walking daily in the power of the Holy Spirit, and living out a Spirit-empowered life. Chris Vennetti's Journey into the Spirit Empowered Life will help you discover and cultivate just such an empowered lifestyle. Through practical steps, probing questions, and insightful teachings, this book will guide you into the deeper things of the Spirit so that you, too, can see the Lord moving in and through you in mighty ways.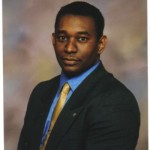 Paul Benjamin Sr., Founder & President, Central Florida Dream Center & the Love Sanford Project Inc.

Journey into the Spirit Empowered Life is a book that provides a roadmap to connect us with the plan and purpose of God to see our personal lives ignited with love and passion for Him, resulting in the cumulative overflow of renewal in our homes and cities. We teach what we know, but we reproduce who we are.  Author Chris Vennetti, has penned this book as an overflow of his lifelong commitment to see the glory of God his heavenly Father manifested here on earth as the waters cover the sea.   Every child of God needs to read this book to align their plans and purposes with that of the One who wants to live His Life through us. (Gal. 2:20.)
Phil Miglioratti, National Pastors' Prayer Network
Chris has written a gracious but needed challenge; a call to the radical lifestyle we cannot ignore as we read the scriptures. He has summarized this journey well:
A truly Spirit-Empowered person is someone with a lifestyle that is radically consecrated to Jesus Christ, and who has learned to live in a place of wholehearted faith in the character, will and ways of God.
May the Lord use this teaching to transform our view of the Christian life, expand our vision of authentic discipleship, and drive us back to scripture in a way that results in Spirit-led, scripture-fed expressions of God's love in and through our Lord and Savior Jesus Christ.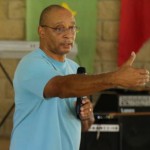 Rickie Bradshaw, Pastor/Consultant, Union Baptist Association, Sentinel Group (Int'l Fellowship of Transformation Partners) 

For anyone that is hungry for pursuing a deeper place in the Lord, Chris Vennetti's book can help you to dig until you find that One precious pearl of hope. As you interact with the scriptures, the Holy Spirit and the reading of this Spirit filled compilation, you will be spiritually empowered to raise your hands and shout out loud, "Here I am Lord, send me!"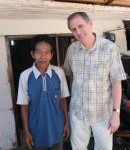 Tom Victor, President, The Great Commission Coalition (Kingwood, TX)
Chris is on an amazing journey. Actually it is an impossible journey – but it is a journey that embraces the heart of the God of the impossible. Chris is inviting us to join him on this journey as together we discover God's love, joy and the amazing plans He has for our lives. I encourage you to join Chris on this adventure into the heart of God as you read, Journey Into the Spirit Empowered Life.
Ruth Mangalwadi, Co-Author The Legacy of William Carey, A Model for the Transformation of a Culture
Excellent writing with a great desire to move people forward and to live fully for Jesus.  Journey Into the Spirit Empowered Life reminds me of CS Lewis in Mere Christianity where he talks of the renewed horse not just being able to jump higher but a horse that can fly because it has sprouted wings and can soar!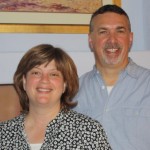 Milton Monell, Director of Global Prayer, Campus Crusade for Christ, International
Chris calls the reader to a deep place of radically following Jesus.  After all is this not the place that we are to live as Christians?   It is a call to follow Jesus unreservedly with full surrender.  To give up what so many of us have held on to for too long, the control of our own lives and destinies.
As you read Journey into the Spirit Empowered Life, I pray that God will speak loudly to you.  That He will continue to draw you to a place of complete surrender and the deepest place of dependence upon this unbelievable God that we love, follow and serve.  May this book that contains a message from the Lord to us in these days, call you to a sweet place of abiding in God's presence in your life.
I pray that God will use this book in your life to help you be a transforming influence on those in your family, community and nation.  May God use this book to cause you to allow Him to walk in and through you to bring about a lifestyle and fruit that will help establish God's kingdom through you on earth as it is in heaven.
Chris Leeper, Pastor, New Beginnings Christian Fellowship (El Cajon, CA) / President, Mission One Mission

Journey into the Spirit Empowered Life comes from an author who is speaking from personal experience and striving to live what he preaches.  This book will help you understand how to let Jesus live your life for you and live His life through you to impact your community and disciple the nations. It exposes our need and yet encourages us to move into a destiny only GOD could offer us. For those longing for transformation this is a book to be read, absorbed and followed.
Steve Homcy, Pastor, Director of Adult Ministries, Church of the Redeemer (Gaithersburg, MD)
Chris has a passionate heart to reach people with the gospel of Jesus Christ. This well-written account of his journey and calling will stir you to consider what you can do to be a part the Great Commission and adventure that we are all called to fulfill.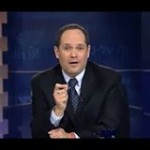 Carlos Sarmiento, Director, Orlando House of Prayer
I'm really excited about Chris's book, Journey Into the Spirit Empowered Life. We have been praying together for years and what Chris writes has been the subject of his prayers for as long as I've known him. Chris writes with an understanding of what is on the Father's heart and this is what makes his book such a gift to the Church and a necessary tool for such a time as this!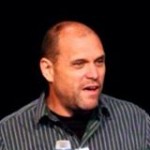 Roger Hackenberg, Pastor, Hope Community Fellowship, Chairman, Awakening Florida
We are living in exciting times when God is stirring his people to believe for a great outpouring of the Holy Spirit upon the earth. Chris Vennetti is a revival forerunner.  In his book, Journey into the Spirit Empowered Life, Chris calls us to the purposes of God for our lives, our families, our cities, and our nations. This book will stir the fire within and call you to be all that God has created you to be!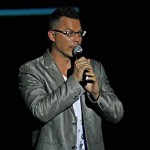 Tomas Lares, Executive Director, Florida Abolitionist, NDP Task Force
Journey Into the Spirit Empowered Life gives hope to those who have been wounded and inspiration to become a genuine disciple of Jesus Christ.
TC Kim, Facilitator, Transform USA (Colorado Springs, CO)
God knows how His kingdom is established in the world and He let His servant Chris understand His wisdom through various life experiences with Him.  This book of wisdom gives us the hope that if we will only walk with the Holy Spirit and obey Him in everyday life, God's kingdom will come into our nation.  I pray that this book will be a trumpet sound to the ears of His people, "Awaken and determine to die to yourselves and live unto Jesus!"