Purpose of the School: 
To provide local congregations and regional networks with a cost effective online curriculum that will bring
renewal
into the lives of their members and then empower them to take the Gospel of Jesus Christ out into society in such a way that they begin to
transform
the surrounding community.
Renewal:
Equipping in personal, marriage, and family discipleship.  Specifically in the areas of a lifestyle of deep intimacy with God that results in effective prayer, evangelism and discipleship.
Transformation:
Equipping Christ-followers to take what God has done in their personal lives and families and establish His Kingdom in whatever sphere of influence He has entrusted to them (Marketplace, local community etc.).
More Testimonies:
Dr. Dick Eastman, International President, Every Home for Christ, Colorado Springs, USA – Referencing one of the schools core resources:  "This teaching on the Spirit-Empowered Life will help you discover and cultivate a lifestyle that is totally surrendered to Christ, and walks daily in the power of the Holy Spirit."

Pastor in India: "God greatly blessed the ministry since we started implemented this lifestyle.  I have been personally revived and my wife and my marriage have been impacted.  We have reached more souls from Hindu and Muslim backgrounds in our congregation since starting this lifestyle.  We have also started two other congregations in the last six months.  We only preach to those who come from non-Christian background in order to reach the lost." 
Pastor from Cuba: "This is a very practical and important teaching that many people need!"
Pastor from Mongolia: "We began to implement this lifestyle and now every morning we read the Word of God as a family, worship Jesus and the children are memorizing scripture.  Also a miracle has happened as our daughter learned to read by reading the Bible!"

Phil Miglioratti, National Pastors' Prayer Network, Illinois USA – Referencing one of the schools core resources:  "May the Lord use this teaching to transform our view of the Christian life, expand our vision of authentic discipleship, and drive us back to scripture in a way that results in Spirit-led, scripture-fed expressions of God's love in and through our Lord and Savior Jesus Christ!"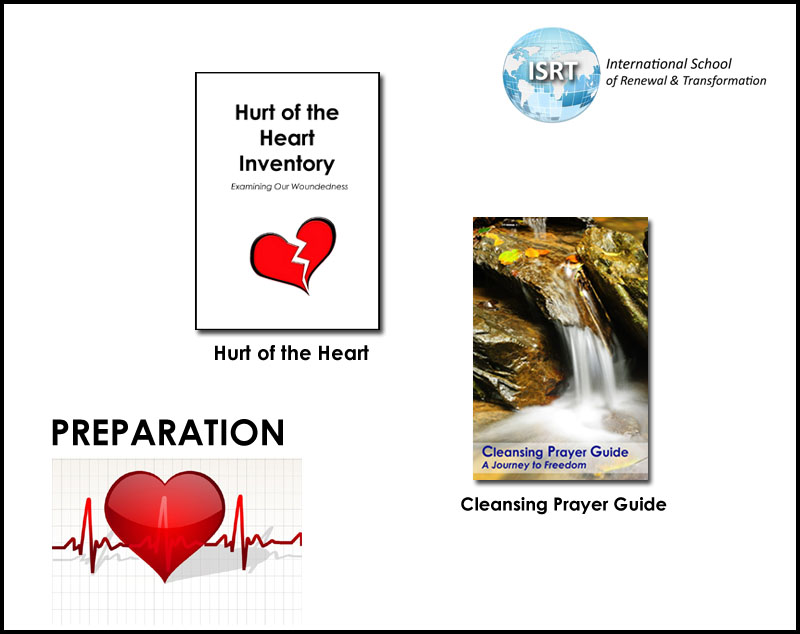 Preparation

Before proceeding with the classes listed below, we would encourage you to take some time to prepare your heart by engaging in a spiritual check-up.  We know that it is important to have a physical check up on a regular basis for the health of our bodies.  In a similar way, we would encourage you to take the time to prayerfully go through these "spiritual diagnostic tests" and allow God to begin to reveal any areas of hurt or unconfessed sin that may be hindering you in your relationship with Him.  (Click here to begin your spiritual check-up today)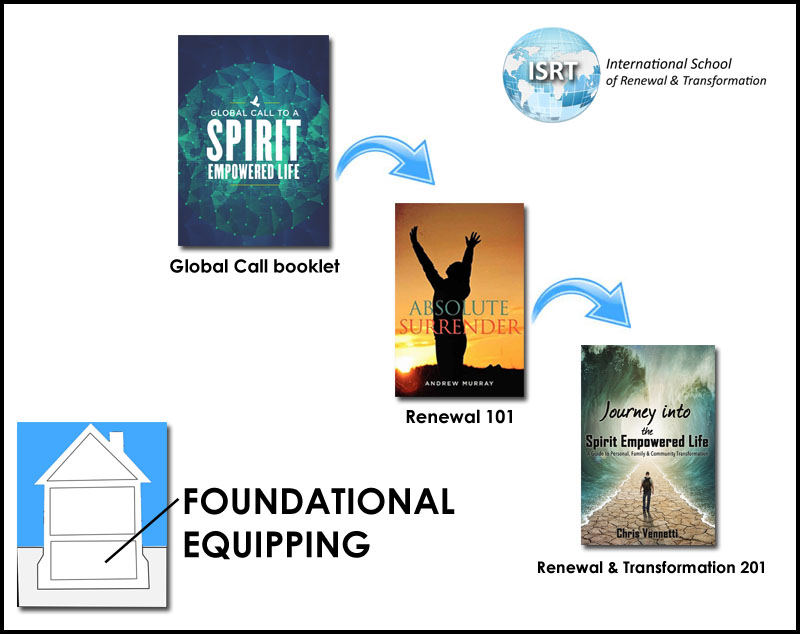 Foundation
Our Foundational Equipping focuses on helping you to develop a lifestyle of intimacy with God in your personal life.  Then in turn to begin to examine how this intimacy with God can affect your sphere of influence (Family, workplace, local congregation etc.).
 Click here for more information and to sign up for our Foundational Equipping materials. 
Specialized Equipping Resources:
For groups that are seeking to bring Transformation to their city/region we have specialized "Vision" training available.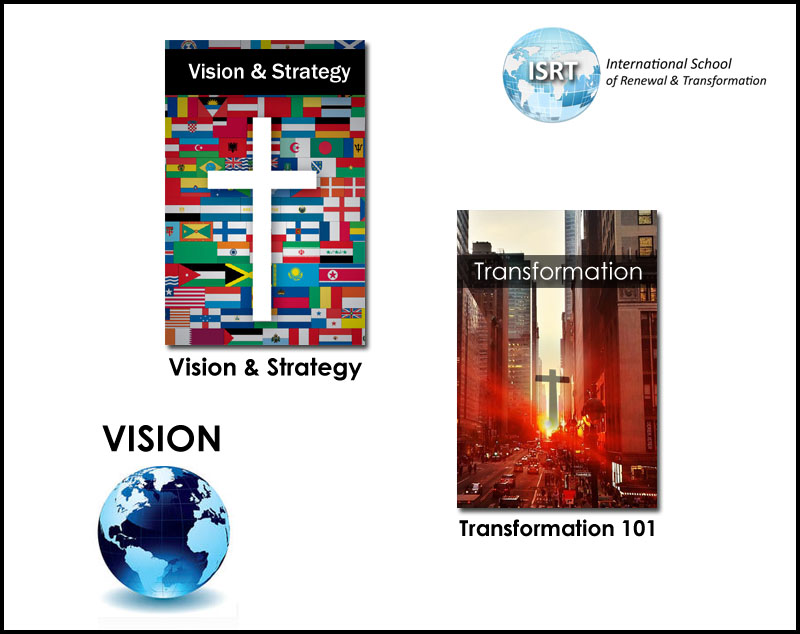 Vision
In order to see a city/region reached with the Gospel of Jesus Christ it is vitally important that the Body of Christ in that area be of one heart and one mind.  In order to facilitate this unity of heart we have put together a Vision Training that will encourage the Body of Christ to unite their prayers, evangelism and discipleship in order to reach their community together.  Click here for more information and to sign up to receive free access to the Vision course material
Registration Fees: At present we do not have registration fees.  We intend to offer the school free of charge to individuals and churches who are interested in using this material.  In the case of physical textbooks there is a small per person cost to order the books but in some courses electronic copies of the book are available free of charge online.  We are purposing to make our classes as affordable as possible in order to ensure that lack of finances is not a hindrance for those interested in learning from this material.
The school can be gone through as an individual or as a small group.  Some of the material (For example the Transformation 101 course) is specifically designed for pastors/ministry networks.  Whenever possible we encourage those who are going through the school to consider meeting with others as they process through the material in order to get the full experience.  (For those interested in learning about starting a Small Group to go through the school click here for more information)
If you have any questions simply fill out this short contact form and our office will seek to be in touch with you.
(If you register for the school but do not receive an automated email with access to what you requested please get in touch with us through our contact form and we will seek to ensure you receive access.)